It's senior year!
"And we're gonna rule the school." The Pink Ladies said it beautifully in the 1978 musical. Senior status creates an invincible feeling as you walk through the halls. No challenge seems too difficult and you rein king of the mountain. This triumphant feeling lasts and never burns a Senior out, even if the homework does. Unfortunately, that glorious rein comes to a full stop when reality hits.
What happens after high school?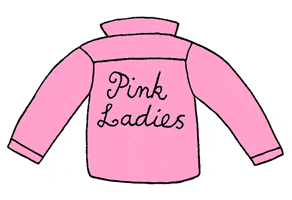 For some people, knowing life's calling is a no-brainer; it's like it birthed out of the womb with the knowing infant. As for the rest of us, we're bestowed with finding what to pursue in the world at the age of 18. Not fair, is it? This, however, doesn't mean we are the unfortunate ones. It simply means we get to find our next adventure while on the journey to the end. I hope to shed some light on what's beyond high school and my experience with college decisions. I touch on opportunities college life has given me in the past four years and what to possibly consider in the future.
Life isn't as cut and dry as you'd think:
Despite being the youngest of four, I entered my last year  of high school without any idea of what I wanted to pursue. I researched zero colleges, applied to a similar number, and toured maybe one campus, because of a class field trip. Obviously, I wasn't that interested in continuing my education, yet.
Looking back, I regret not investing more time in looking, but it's OKAY that I didn't. It's normal to feel overwhelmed and confused when instructors constantly prep, educate, and pamper students to make the right "college decision."In feeling obligated to research potential routes, I found I lacked the effort in sending applications. Where do I start looking? Do I look in Minnesota or out-of-state? What do I want to study and eventually do with my life? Do I look for athletic recruiters? What's the point in looking if I know I can't afford it? It's discouraging and terrifying.
Here is my answer to all of those questions: You won't know until you try.
I felt stuck and I continued to feel that way until I made the rash decisions. I rejected a full-ride scholarship and signed with an all women's college in North Carolina. I had toured and done research by this point of course, but non-the-less I turned down a full ride because I knew I didn't fit the college–some say it was stupid of me. I think I made the right choice.
College Life isn't what you expect
My first semester consisted of adjusting to the southern culture, schedule, location, and social life. The opportunity to study architecture in Costa Rica arose and I had one of the best times of my life. Yet, as an honor roll, athletic, AAA Nominee, full-time student I wasn't happy and my grades were showing it. (I like to think of myself back then as a studious person–I did NOT party mind you–so getting a D was quite a blow after the extensive tutoring and office hours I committed to attending).
I was a misfit in my chosen college and that in itself made me miserable. The college and girls were completely different from the tour and research I had done months prior. I was attending a college that didn't correlate with my educational standards or morals. As bazaar as that sounds, it can happen.  So naturally, I made my next rash choice.
It was time to transfer. I got more serious about my future and decided I wanted to work in the hospitality field. I've always liked people and tend to make people feel comfortable around me, so I thought it was a good fit. After researching colleges with a major in hospitality, I took note of the credits that would transfer, cost of attendance, and scholarships. I came upon a university just south of the state I was currently residing in, so I took the leap and started my new academic year in South Carolina.
My new life seemed a much better fit than the previous environment I escaped, but the glamour of a new place and culture evaporated. It wasn't my classes–they were going well–or the people, because they were nice. Despite my efforts, I felt like a glass ceiling crushed my ability to grow. My grades were 4.0 worthy and I felt miserable again. The best way to describe it, is the feeling of pressure on your shoulders holding you down, so you can't stand up to your full potential.
I sat pondering. What was it that I wanted out of my education? I tried to envision the end result. I couldn't. The entire week I debated this topic in my head. Was I not cut out for college? Did anyone else feel trapped and unable to express themselves in while pursuing her education? Did I make some mistake in transferring? Is there something wrong with me and that's why I can't picture my future?
These questions went round and round in my head, until a magical ad appeared on my laptop screen. The Disney College Program. Everything clicked.
Since I was eight years old, I knew I wanted to attend the Disney College Program (DCP), after a cast member explained the details. I fell in love and eight year old Kat couldn't imagine attending "Disney College." It dawned on me, that I hadn't applied before because I wasn't qualified, but it was different now that I was a Sophomore in College.
I applied and after months of waiting, a quick phone interview, and chewed nails, I was accepted into the DCP. It was everything I hoped it would be and more. It changed me, but more importantly it was something I knew in heart that I wanted to pursue. I didn't feel pressure to make a decision about something I didn't visualize in my future.
I created my own magic and things started to make sense:
One year later and I'm still looking at options and potential paths. I achieved one dream. Now, I'm looking to better myself. That's what life is about, isn't it? It's not about the salary, the amount of time you spend in college, or how little debt you graduate with. It's about the experience and the growth.
Looking at colleges and making smart choices financial decisions is important and I won't take that away from anyone, but at the same time, don't be in a rush to graduate. Take a look around at the opportunities that surround you as a student.
If  there was one piece of advice I wish someone had told me back in high school, it would be that I was okay struggling to find myself and the "perfect" fit.  As cliche as it is, it's truly about the journey and not so much the end result. College is what you make it and you'll know what feels right or what isn't working out.
Looking back, I've come along way and can't imagine what my future has in store. I've attended two colleges– currently working a third one–traveled abroad, made friends around the world, worked a variety of jobs, and gained experience that made me grow and will help me in the future.
College is optional. Working full-time is also a choice.  Transferring once or multiple times isn't so rare either. Applying to a program for a gap-semester isn't for everyone. The point I'd like to make, is that you are not everyone. Nor am I. The only person that can figure out the right path is you. It's okay to be unsure of what to do with such a heavy decision, but don't let time be your enemy. Use it and work with it.
Know what feels right and what doesn't. It's not worth choosing something because of other people's advice. All my friends have graduated, moved on to the next part of their journey, and even have families. People expect me to be down on myself for not having graduated yet, but honestly I'm proud of how far I've come and the decisions I made. I'm working hard and trying to indulge in all the opportunities I can. Life has a way of being tricky, but just remember it always works out for the better, even if it doesn't look like the struggle will ever end.
Cover Photo Credit: Kaylie Janae Photography